The SilverCrest Team
Our Management Team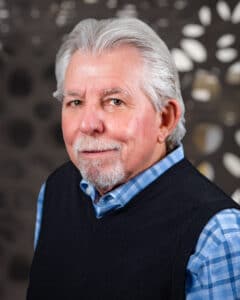 Mike F. Gould
Mike F. Gould
President
Michael Gould, President of SilverCrest Properties, sets the strategic direction for the company, oversees operations, develops new senior communities, and works to achieve the company's financial goals. Under his direction, the company has incorporated innovative programs into the traditional senior housing paradigm including wellness centers that contain warm water multi-purpose and therapy pools, massage, and state-of-the-art fitness equipment designed for seniors.
Mr. Gould established SilverCrest Properties in 1986 as a full-service company developing, constructing, marketing, and managing a continuum of senior housing options. The company maximizes the success of each project through careful market research, planning, creative design, and boundless ingenuity. Mr. Gould has expanded SilverCrest Properties by building and managing independent and assisted living and memory care campuses in several Minneapolis communities, including Richfield, St. Louis Park, New Brighton, and Eden Prairie, as well as Lakeville, MN, Maple Grove, MN, Rochester, MN, Des Moines, IA and Converse, TX. Prior to forming SilverCrest Properties, Mr. Gould was a Development Manager for Bor-Son Construction Companies and handled new projects. He received a BA in Business Administration from the University of Minnesota.
Jack Collins
Jack Collins
Executive Vice President
Jack Collins is responsible for management of the operating company. Oversight of the Vice President of Operations, Director of Finance, Marketing and Development for SilverCrest Properties. Responsibilities include; working with the Vice President of Operations to create the highest quality customer experience in the industry, insuring the company meets financial obligations, partnership development, identifies markets and formulates marketing strategies for both current and future properties. When developing new projects, he works closely with contractors, city staff, architects, and designers to build high quality communities. His skills include strategic planning, staff training and development, day to day operations, budget planning and control, and quality assurance.
Jack joined SilverCrest Properties in 2006, has 30 years of experience in management, sales, and marketing. Prior experience with large consumer products companies provided him a broad base of knowledge in both domestic and international markets. He also owned his own business giving him perspective on building a successful organization from the ground up. Jack received a Bachelor of Science Degree from New Mexico State University.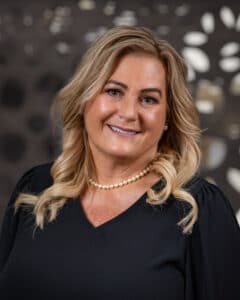 Denise Barnett
Vice President of Operations
Denise Barnett
Vice President of Operations
Denise is responsible for the day to day operations of SilverCrest communities. This responsibility includes; delivering superior customer satisfaction through our SilverAdvantage service model, execution of employee training and development, achieving occupancy and financial goals through over 500 employees in Minnesota and Texas.
Denise is a seasoned executive, licensed as a Nursing Home Administrator and a Bachelor of Science prepared registered nurse. Denise demonstrates strong clinical, financial, management and leadership skills. She has a solid working knowledge of state and federal nursing home regulations, housing with services laws and knowledge of public health needs and resources. Denise has served as Administrator/CEO, Executive Director and Director of Nursing. She received her BSN from Ausburg College and attended the University of Minnesota for Long Term Care Administration.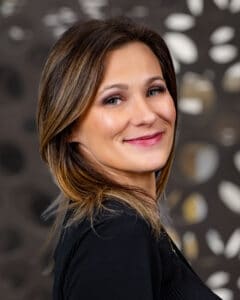 Angie Bantle
Corporate Clinical Director
Angie Bantle
Corporate Clinical Director
Angie Bantle comes to SilverCrest Properties with over 7 years of clinical experience in senior living. She is passionate about quality care for aging adults as well as mentoring and training the health care teams that she supports. Angie is responsible for the SilverCare clinical program and development as well as monitoring regulatory compliance. She assists our communities quality improvements, development, achieving high clinical standards, process, policies and employee development. Additionally, Angie serves as a guide and role model to her teams to ensure the highest level of customer service is met in our communities.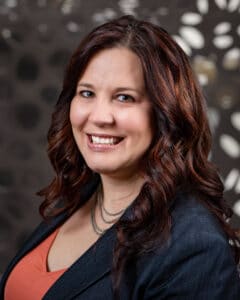 Christine Shidla
Corporate Regional Director
Christine Shidla
Corporate Regional Director
Christine is responsible for the planning, direction, facilitation and monitoring of multiple programs at communities including all health care, dining and environmental services. This includes financial planning and monitoring, carrying out quality assurance reviews and developing systems. She is also a support to the Executive Directors.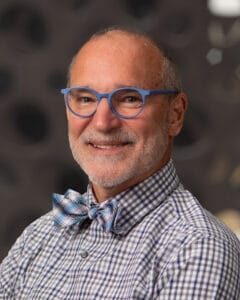 Steve Cameron
Corporate Director of Dining Services
Steve Cameron
Corporate Director of Dining Services
Steve Cameron joined SilverCrest Properties in 2010. With over 30 years of Culinary Engagement, Steve is passionate and devoted to delivering positive culinary experiences for our communities. Steve is responsible for all aspects of SilverCrest Dining Services which includes contract negotiations, training, and leadership of staff, budget development, and ensuring that our guests have memorable dining experiences. Steve works closely with the Dining Directors to support each site and maintain SilverCrest Dining Services culinary standard of from-scratch cooking, fresh ingredients, and outstanding service.
Mark Smith
Corporate Director of Finance
Mark Smith
Corporate Director of Finance
Mark is responsible for all money management, billing, payroll, payable, and financial reporting functions for our senior living communities as well as assist in the management and control processes in the facilities.
As a management company for long- term health care, we provide all necessary resources and support so that exceptional health care is received by seniors in an environment where dignity, privacy and quality of care are second to none.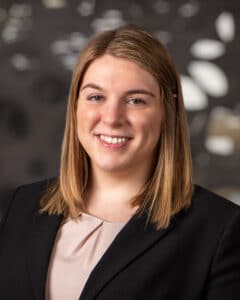 Sarah Korenchen
Corporate Director of Business Administration
Sarah Korenchen
Corporate Director of Business Administration
Sarah Korenchen is responsible for processing payroll for all employees at SilverCrest Communities. This includes oversight and planning of fiduciary contracts and audits related to payroll. She also provides HRIS support to the communities as well as managing their transportation programs and files.
Sarah grew up in a suburb of the Twin Cities. She attended the University of Wisconsin Eau Claire and studied Health Care Administration. She enjoys exploring new hiking trails, traveling, reading, Netflix and spending time with family and friends. Previous to joining the team at SilverCrest Properties corporate office, Sarah worked as the Assistant Executive Director at SilverCreek on Main, she is passionate about serving seniors and driven by helping others.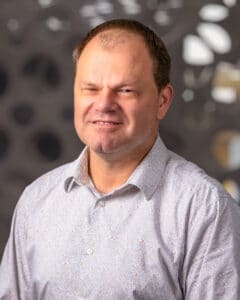 Chris Lundgren
Corporate Director of Environmental Services
Chris Lundgren
Corporate Director of Environmental Services
Bio Coming Soon!
Jason M.C. O'Higgins
Corporate Director of Sales and Marketing
Contact
Send Us A Message!
No matter where you're at in your journey, we'd love to be a resource. Let us know what questions you have or how we can help.