Congratulations on making your health, happiness, and wellbeing a priority!
Now, getting prepared for your move into a senior living community will help set you up for your success and acclimation into the community. Here are the things to get in order before the move that will make for a smooth transition.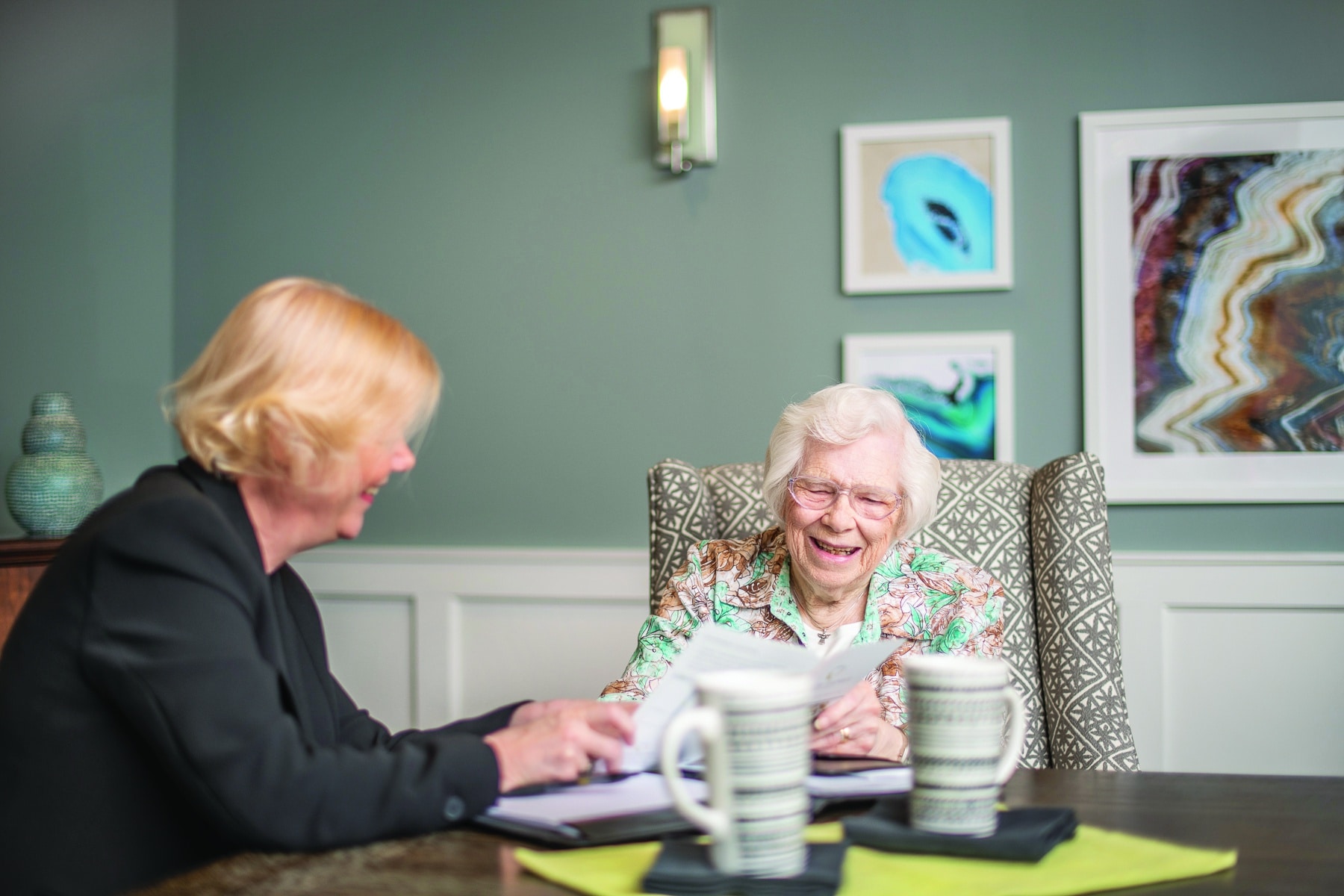 See Your Primary Care Physician
Before moving in, no matter what your service needs are, you should make an appointment to visit your primary care physician. Have them review your medication lists and if you are receiving care at the community you've chosen, you'll need to have them sign the physician's orders that were given and fax over your up-to-date medication lists. You may even need an updated POLST signed to bring along.
Power Of Attorney, Health Care Directives & Living Will
These are the tough conversations that need to be had with adult children or other loved ones that will be handling any of your care or paperwork now and in the future. It's possible that you'd like to include an Elder Law Attorney to guide the conversation regarding your living will, power of attorney, health care directives, and other important issues that we all tend to put off. Get the paperwork completed, and filed away so that you don't have to worry about it down the road.
Discuss The House & The Stuff In It
If you're moving to a senior living community, you'll need to honestly ask yourself if there is a need to keep the house. It's hard letting go of the home and you may be feeling a great sense of loss. The memories made there will stay in your heart and souls of those you made the memories with. The money from the sale of a house will also aid in paying for senior living. Talk to senior real estate specialists like Lisa Dunn and move management professionals like Gentle Transitions that have a good reputation and can provide free consultation.
Fill Out A Change Of Address Form
Friends and relatives will want to send cards and letter to you in your new home. In addition, send letters and cards to your friends and relatives letting them know of your new address, maybe they'd even like an invite to see the new community.
Meet Some People At The New Community
Attend some events at your new community before you move in. That way, you can meet your future neighbors, resident ambassadors, and the team at the community. Ask if there are opportunities to get involved in the community. You may just find a new talent or skill that you never knew you had or help another new resident get acclimated when they are moving in.
We know that you'll be getting more out of life, making new friends, and enjoying the next chapter in your journey!