With senior care options and communities all around you, it can be overwhelming beginning the research process. We're here to help simplify these decisions with some easy steps.
Location
Write down where you may want to live. Is it in your current city, your home town or maybe somewhere near a loved one?
Living or Care Needed
Write down what you need or want from a community in terms of lifestyle, services or care now and in the future.
Amenities
Write down what amenities are important to you or that you'd want in a senior living community.
Internet
On a search engine such as Google or Bing, type in the city name that you're looking in as well as some keywords in the lifestyle, services or care wanted. Scroll past the ads, do not click on A Place for Mom or Caring.com (they won't help you find the best choice for YOU as they contract with senior living communities to send them referrals) and click on the website of a community that looks like it's something you'd be interested in. View their floor plans, community photos, testimonials, reviews. What is the feeling you get on their website? If it's good and you want to move forward, you can schedule a tour or fill out a form to request more information.
Keep it Limited
When scheduling tours, choose 3-4 communities to visit max. Tours are often 1.5 hours to 2 hours long and if you visit too many, information and details from each one will bleed into one another. Remember to share your notes listed in "When is it Time" with the advisor meeting with you at the community and take notes of what they are offering. You can even download/print a copy of Tour Questions provided by SilverCrest to use for note taking.
Once you've completed your tours and you're feeling a little more ready, it's time to decide on a community.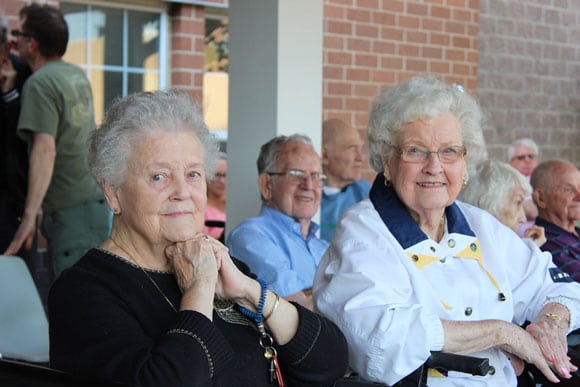 Research what your monthly and annual expenses are and get a good handle on what your monthly income and current assets are worth. When you start looking around at senior living communities, you might experience some sticker shock. But, when you take stock of all that is included (and what you are currently paying for utilities, home, and yard maintenance, groceries, home security, a life alert system, taxes, etc.) you will start to see the value.