Living Style
SilverCrest Care Options
Whether your needs are little or big, we have a solution to support your care. Offering Assisted Living, Dementia Care, Enhanced Assisted Living and Respite Care, our SilverCare team delivers customized care throughout the continuum of integrated services. Additionally, we consider special preferences that our residents may have. We have a well-trained clinical team that always puts our residents first.
Assisted Living
Assisted Living offers a wide range of support services to help aging adults be as independent as they are able for as long as possible. For some, this may be just basic services such as an emergency pendant with health monitoring or weekly showers, for others it may be up to 11 hours a week of personalized care services.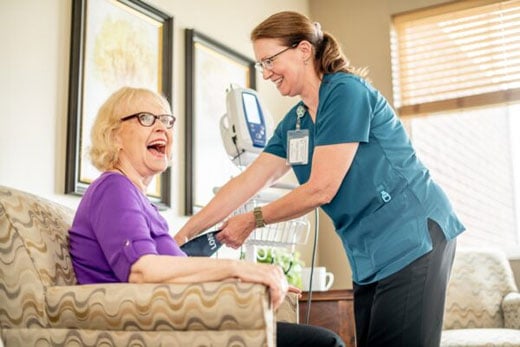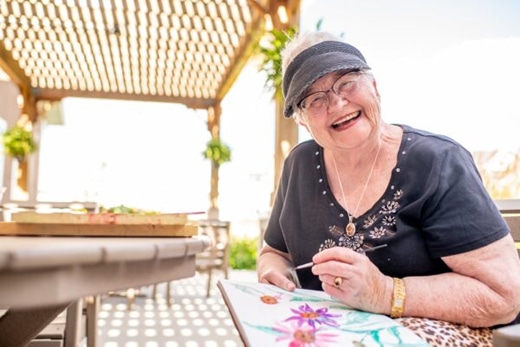 Dementia Care
Dementia Care or Memory Care includes special touches for those with memory loss or cognitive decline, such as uniquely designed apartments, specialized programming and controlled exits to give you peace of mind knowing your loved one won't wander off the property. Caregivers are also specially trained to work with people with dementia, providing a higher, more personalized level of care and attention.
Enhanced Assisted Living
Enhanced Assisted Living also known Assisted Living Plus or Enhanced Care Suites provide care within a homelike setting with dedicated care nearby 24-hours a day, for those needing advanced care within our senior living community–for short term or long term. Enhanced care include housekeeping, and a package of care services designed specifically for your higher care needs.
Respite
Respite also known as Short-Stay is for individuals that need 24-hour, around-the-clock personal care and assistance on a short-term basis or is an excellent choice during recovery and rehabilitation after a hospital stay. With our Restorative Respite and Short Stay Program, you can enjoy all the comforts of home in a friendly, caring community while you take the time to recuperate.